MahJong Suite Graphics Pack
MahJong Suite Graphics Pack is an exciting Free add-on for MahJong Suite.
MahJong Suite Graphics Pack contains a collection of beautiful Backgrounds, Skins and Tile Sets to use with your copy of MahJong Suite.
MahJong Suite Graphics Pack 20.0 - Download size: 26.7 MB
Please note: by entering your email address you are signing up to receive the MahJong Suite FREE Newsletter. Any email we send you will contain unsubscribe information, and you may opt-out of future emails at any time. Thank you.
Tile Sets for traditional MahJong games

Tile Sets for Matching games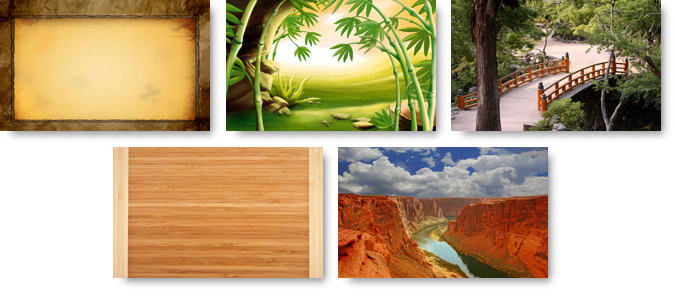 Backgrounds
Skins
Installation:
Double click on the mahjongsuite-graphics-pack*.exe file to install MahJong Suite Graphics Pack in the same folder where you installed MahJong Suite.
For example: C:\Program Files (x86)\MahJong Suite

To select the new graphics:
On the Appearance tab, in the Select group, click Select Theme, Select Tiles, or Select Background, to select the item of your choice.